Selected student projects developed through Tabb Center courses, fellowships, and other undergraduate research opportunities.
Poetry Scrapbook: In Conversation with Marion Buchman
Dean's Undergraduate Research Award recipient Joyce Ker conducted research in the Marion Buchman papers and interpreted her research by creating a scrapbook that juxtaposes Buchman's interviews, correspondence, photographs, and reading lists with original poetry Ker wrote "in conversation" with Buchman's archive. For example, Ker created a "blackout poem" in which she redacted text from one of Buchman's love letters to develop a poem of her own.
Out in the Open: Baltimore Queer Oral History
Engaging critically with queer and oral history theory, students enrolled in Queer Oral History (Spring 2022) coordinated interviews with 15+ queer Baltimore residents with the aim of archiving the city's queer histories. The series of interviews culminated with a listening party at which students shared their audio portraits and website with community members.
View Out In The Open: A Baltimore Queer Oral History Project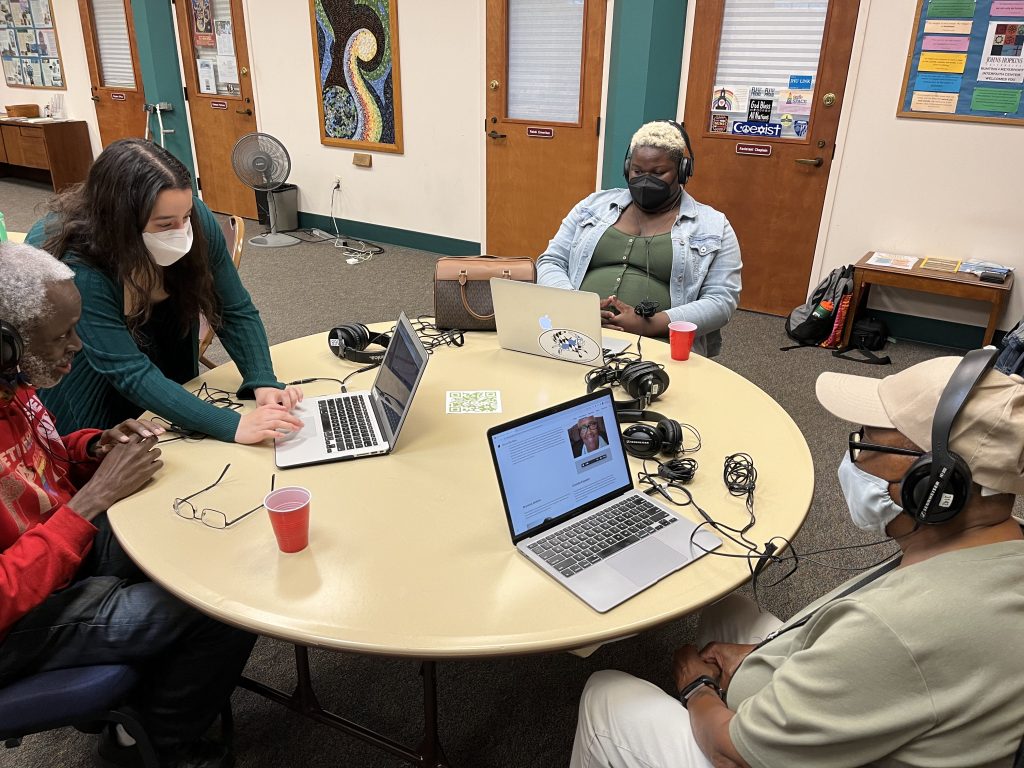 Experimental Film: The Philosophy of Earthquakes
Dean's Undergraduate Research Award recipient Cas Gustafsson produced a short experimental film, drawing on JHU's Bibliotheca Fictiva Collection, that explores the concept of "authenticity" and the ways people determine the legitimacy of information.
Video Presentation: Researching the Women's Suffrage Movement
Heidi Herr interviews students about their experiences researching the Women's Suffrage Movement: Ivy Xun, who co-curated a special exhibition on the passage of the 19th amendment; and Laurel Poolman and Nandini Dey, who produced an ArcGIS Web Map.
Facsimile Yearbook: A Study of Student Life from 1889 to 2015
Freshman Fellow Katherine Budinger created this facsimile yearbook to emulate the "look and feel" of a yearbook from past years, based on actual content depicted in JHU yearbooks. With the exception of content reproduced from past yearbooks, the text is written by Budinger.
Online Exhibition: Notions of Witchcraft and Magic in the U.S. Suffrage Movement
Jessica Shaffer, a Dean's Undergraduate Research Award recipient, produced an online exhibit exploring the connection between occultism and suffrage, drawing on the Women's Suffrage Special Collection's assortment of suffragette and anti-suffragist materials.